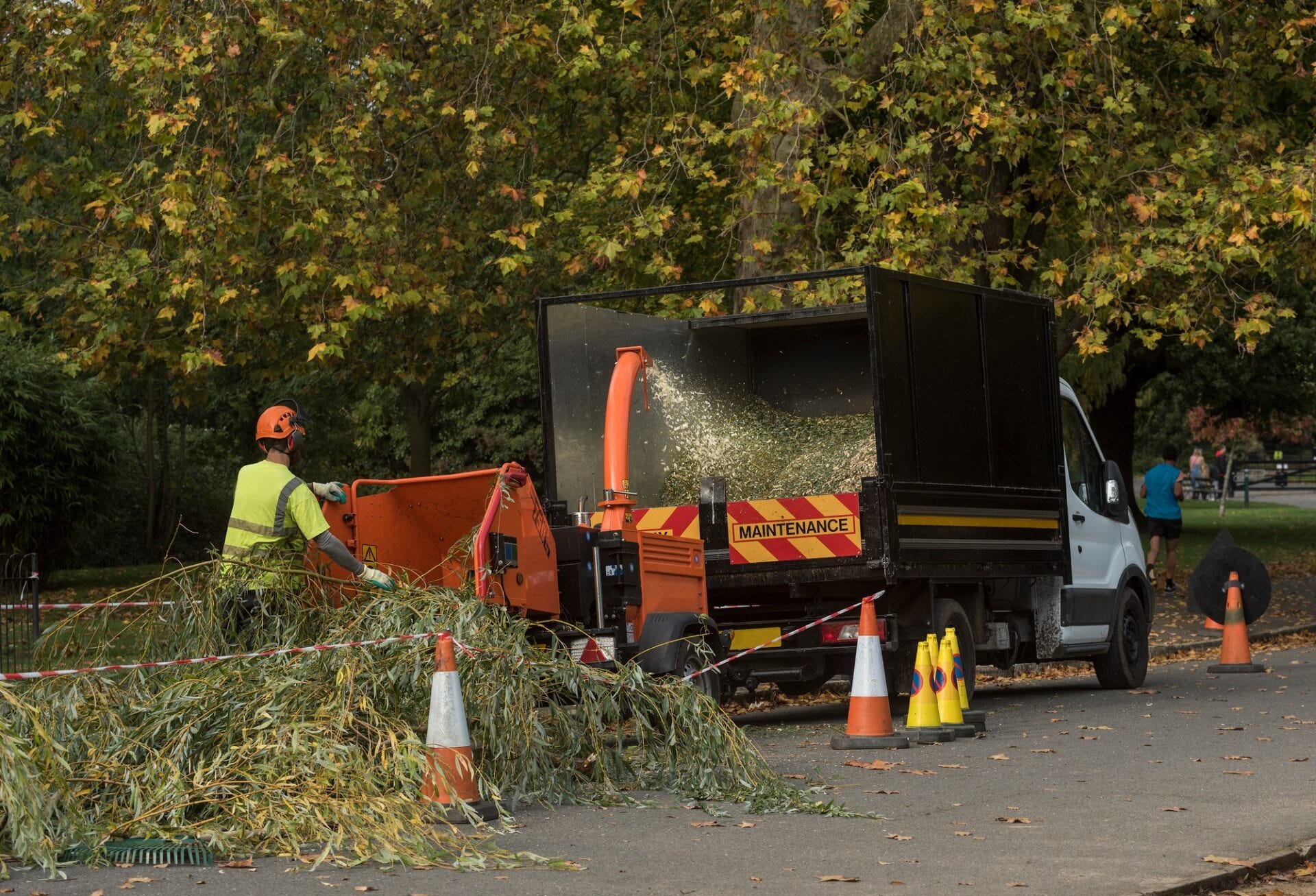 KW TREE CARE - Domestic & Commercial TREE SURGEONS IN HERTFORDSHIRE, NORTH LONDON
At KW tree care we strive to provide, professional, approachable and affordable tree care across all of Hertfordshire and North London.


About KW Tree Care – Tree Surgeons in Hertfordshire
KW Tree Care is a tree specialist company, founded back in 2016. Both residential and commercial clients rely on KW Tree Care to maintain beautiful, healthy trees.
As tree surgeons, our industry often goes in contrast to the fight against climate change as we have to proceed with tree removal in some instances that reduces the global output of oxygen and sequestration of carbon dioxide.
This is why, in 2020, there was a major change in the policy of our company. Our initiative announced that we would fund the planting of an additional tree for every tree that we fell. The success of our initiative in 2021 has exceeded this promise ten to one. This initiative planted over 3400 trees in the first year alone. Our company is further making a green contribution because we offset all of our carbon emissions that arise from driving to the jobs and running chainsaws, which allows us to be carbon neutral. Ultimately, we aim to be carbon-positive tree surgeons by the year 2025.


KW Tree Care will provide a complete range of tree and garden maintenance services for all kinds of domestic and commercial projects, whilst keeping our environment a priority.
Here at KW Tree Care we take pride in all of our work. We follow the 4 golden rules:
Safety
Quality
Professionalism
Sustainability
24 Hour Tree Surgeons
Here at KW Tree Care, we can provide a variety of specialist tree cutting services like tree disassembling and tree felling, developmental trimming, crown reduction and reshaping, stump removal, and stump grinding, all of which will be helpful in enhancing the beauty and health of your landscaping.
On top of all that, however, we are also equipped with emergency tree surgeons at your disposal, 24 hours a day.
There are many different types, sizes and ages of trees that can be affected by diseases, decay, and ageing. Unfortunately, symptoms can sometimes go undetected for an extended period, causing alarming effects on its surroundings. In many cases, when trees are not treated, the consequences can be suffered by your entire home, office, car, or even yourself if the tree has become very dangerous.
If you want to keep your trees healthy, you must routinely have them inspected and maintained by qualified tree surgeons. If you can accomplish this, you can ensure the stability and longevity of your trees and you can also prevent the trees from being removed completely if they do not need to be removed. As a side benefit of work by tree surgeons, you could also avoid damage to your belongings or property that could amount to thousands of pounds in damage. It is important not to underestimate the staggering power of a decaying or dead tree.
Now with that being said, you might find yourself in an emergency state where you may need our emergency tree surgeons if a tree has fallen or decayed. When a tree falls, you should not attempt to secure it yourself if the unfortunate situation occurs. You should contact our tree surgeons to assess the damage to the tree and to remove the damaged part of the tree or the parts of the tree that need to be removed in order for your property to become safe again.


At KW Tree Care, we provide emergency call-out services as a part of our comprehensive range of tree care services. Our service means that we will come out as quickly as possible at any time of the day or night if there are any serious tree issues. As a precaution always make sure that if you choose not to make use of our services you hire a fully qualified tree surgeon for this type of work. The use of an unqualified individual may result in you having to pay for additional damages that have been caused after the initial hit and you may then also have to pay for the services of a tree surgeon to complete the repairs, again doubling your expenses.
From felling trimming to pruning and grinding problems, we can tackle any job, large or small, with top quality care and at a competitive rate. It is our goal to put our customers' needs and wants first. There is no job too big or too small for our expert tree surgeons. We have the experience and training to tackle any tree damage, both big or small.


Stump grinding and stump removal
The size of the stump in question determines the approach we take to remove the stump. For small stumps we will 'grub' them out with hand tools and sometimes mechanical winches.
Stumps that cannot be removed by hand, will need to be ground out with a machine called a stump grinder. Depending on the depth required can effect the cost and time taken.
Other factors that will affect the quote and the approach we take would include the ability to get access to your garden. For example, a lot of London-based houses do not have rear access to their garden, thus rendering any of our large grinders useless, we therefore,require the use of our smaller equipment to get through the house safely. The downside to this is the extra time the use of a smaller machine needs to 'eat' through the stump.

Poisoning (Alternative Option)
For a fee of £30 (small/medium size stump) we can poison a stump so it deteriorates over time and ensures it does not continue to grow. The way in which we do this helps prevent the poisoning of children and animals. We cut a flat slice off of the stump and then drill multiple holes which we hammer in 'capsules' containing the specialist poison. We then take the off cut and screw it down onto the stump to stop the poison from being exposed to pets or minors.
For more information on stump grinding and removal, we may need to arrange a site visit.


London Stump Grinding
The process of stump grinding is a complex and intricate one; it is the practice of excavating the stump of the tree without removing the root system. A stump grinder is employed in this case to mechanically grind out the stump, leaving fine sawdust as a residue upon completion of the process. The advantage of this root grinding service is that the stump is ground down to your desired height. It is possible to grind as deep as 12 inches underground, or as low as just 1 inch under the soil. Since the stump is ground, eventually it will integrate with the soil. By doing so, the ground level is maintained and the need for additional filling is eliminated.
It is believed that grinding a stump away is one of the best means of removing it. KW Tree Care offers guaranteed root grinding service at a price that's affordable. Tree stumps can be extremely difficult to remove by hand, but we can do it for you with our tools. The machinery we use for grinding down tree stumps allows us to grind your tree stump down below the ground.

Stump Grinding vs Stump Removal
There are slight differences between stump grinding and stump removal.
Since a stump grinding doesn't remove roots, you can't plant over a new shrub in your area. Stump removal is a tree root removal service which insures the full root is removed from underground. You can think of stump removal as a clean slate in your landscape. Essentially, if you just want to get rid of a tree and you don't have the time or the budget to completely remove it, booking a stump grinding service is what you need.
Whereas, if you wish to completely remove a tree from your landscape and restart it, then a tree root removal service is what you need from us. Getting rid of stumps can come in very handy if you want to achieve a change in your landscaping design.